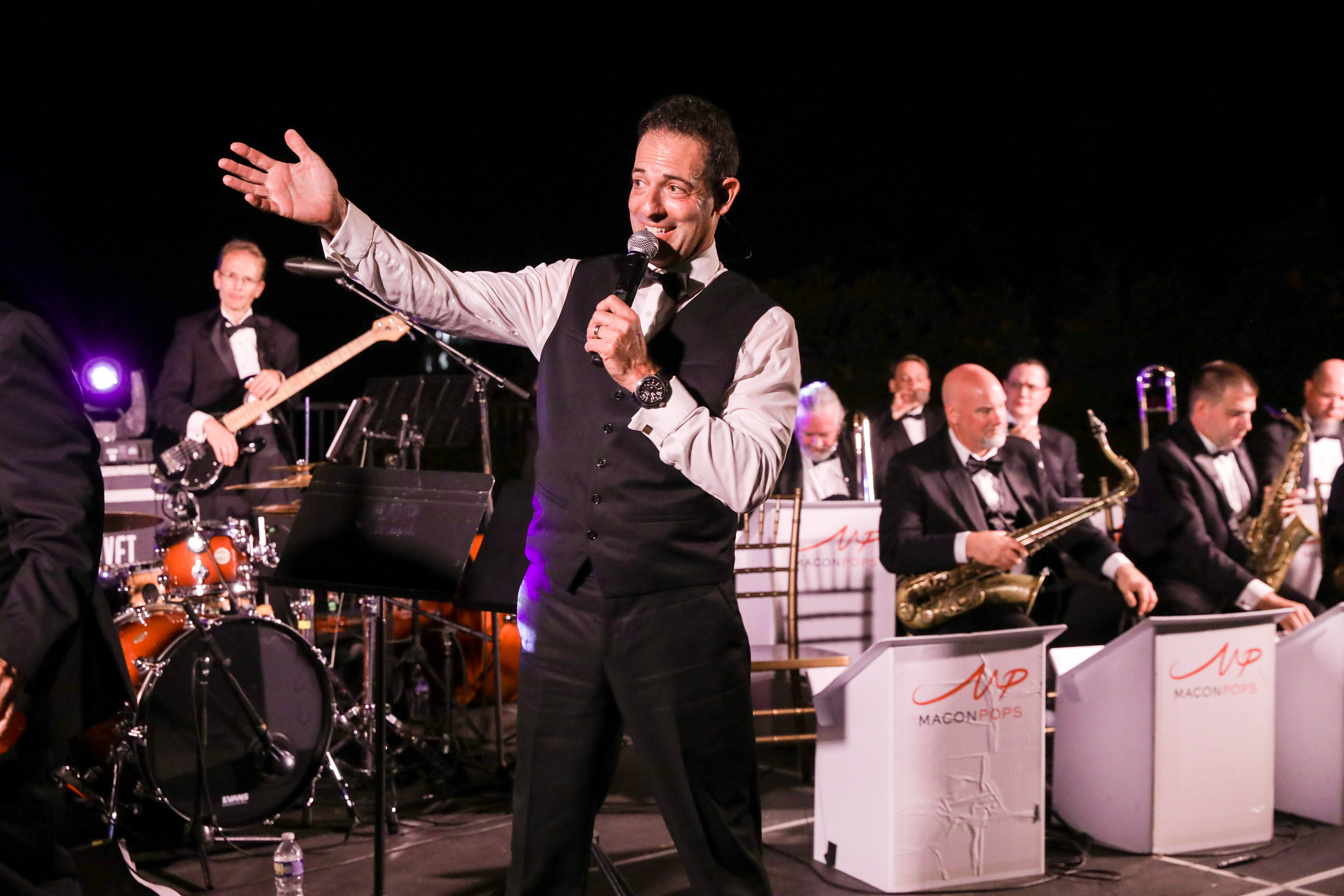 Introducing Steve Moretti: Drummer, Percussionist, and Macon Pops Co-Founder, President and CEO.
Steve Moretti is an acclaimed drummer, percussionist, and producer who has garnered recognition and accolades throughout his illustrious career. With his exceptional talent and versatility, Steve has become one of the most sought-after drummers on the international stage and in recording studios.
As a testament to his musical prowess, Steve has been nominated for two Grammy® Awards, a Juno Award, and has won two Telly Awards. His performances have been described as powerful and captivating, leaving audiences in awe of his subtle nuances and infectious energy.
With an impressive discography of over 40 nationally released recordings, Steve's contributions to the music industry are unparalleled. He even made his silver screen debut in Clint Eastwood's 2014 film, "Jersey Boys," showcasing his skills as a live performer.
Steve's musical collaborations read like a who's who of the industry, having shared the stage with renowned artists such as Josh Groban, Michael McDonald, Kenny Loggins, Rosemary Clooney, The Pointer Sisters, Kandi Burruss, and many others. His ability to adapt and connect with artists from various genres highlights his exceptional talent and versatility. His production credits also include working with notable artists such as Bailey Coates, Joshua Neal, Floco Torres, Leah Partridge, Amy Schwartz Moretti, The Ehnes String Quartet, Matt Haimovitz, and an all-Mozart live concert conducted by Joel Smirnoff for CityMusic Cleveland.
But Steve's passion for music extends to his role as a producer. Through his production company, Morettiman Music, he has brought his expertise to a diverse range of projects. From producing the music for nationally televised PBS specials like "A Grand Mercer Christmas" to collaborating with NPR's "Performance Today," Steve has left an indelible mark on the industry.
In recognition of his contributions to the music community, Steve served three terms on the Board of Governors for the Atlanta Chapter of the Recording Academy (Grammy®). He is endorsed by esteemed brands including Pearl Drums, Paiste Cymbals, Aquarian Drum Heads, Audix Microphones, Future Sonics Ear Monitors, and Vic Firth Sticks.
To learn more about Steve Moretti and his extraordinary musical journey, please visit his website at www.stevemoretti.com. Join us in celebrating the passion and artistry that Steve brings to the Macon Pops experience.